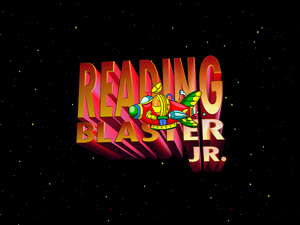 Reading Blaster ages 4-6, formerly known as Reading Blaster Jr., is a Reading Blaster game, featuring the child versions of Blasternaut, Spot, and Galactic Commander.
Phonic Ranger
Letter Leader
Word Commander
Major Rhymer
Big Time Galactic Reader
Planet of Lost Things
Toy Station Planet
Word Builder Planet
Planet of the Story Heads
Ad blocker interference detected!
Wikia is a free-to-use site that makes money from advertising. We have a modified experience for viewers using ad blockers

Wikia is not accessible if you've made further modifications. Remove the custom ad blocker rule(s) and the page will load as expected.