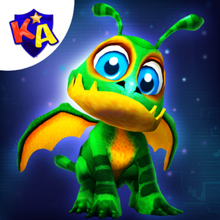 Monster Mutt Rescue is a mobile game which is a spin-off from the online game Math Blaster. The game features the Monster Mutts, various alien creatures which the player can raise.
Description
Edit
From the game's official site:
You may have played pet games before, but have you ever raised a little monster? In Math Blaster's Monster Mutt Rescue, you must help rescue a rare Monster Mutt by raising and training it from a baby to an adult.
Nurture and play with your Mutt and watch it grow! As you care for, feed, and play with your intergalactic pet, many more games will unlock for you and your Mutt to play! Be a good pet owner and help others care for their Mutts for extra points!
External Links
Edit
Ad blocker interference detected!
Wikia is a free-to-use site that makes money from advertising. We have a modified experience for viewers using ad blockers

Wikia is not accessible if you've made further modifications. Remove the custom ad blocker rule(s) and the page will load as expected.